The Executive Committee is the main body of the ETIPWind platform and is the main author of its publications. The Executive Committee comprises representatives from both the wind energy industry and academic research community. The Executive Committee meets 4 times a year. The Committee members identify short and long term Research & Innovation priorities where European wide collaboration and public funding have the highest impact. The research priorities promoted by the ETIPWind contribute to following objectives:
Reduction of the Levelised Cost of Electricity (LCoE) of wind power;
Sustainable integration of wind energy into the EU grids;
Reinforcement of the technological leadership of the European wind energy industry.
ETIPWind Executive Committee chair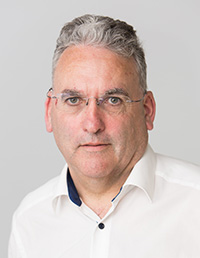 Aidan Cronin
Advisory Specialist
Technical Advisor
Siemens Gamesa Renewable Energy
Further information on ETIPWind meetings is available here